Konad Rule #1: M57 is to be worshiped like the goddess that she is.
Konad Rule #2: Black stamping polish is a pain in the booty to work with.
Konad Rule #3: Lining up patterns takes patience and practice :)
This mani was done with yesterday's post's color, Zoya Sienna. To read more about my thoughts on the color and application and see yesterdays post. :)
I was wondering if anyone has any tips for cleaning up the edges. I am going to clean them up better before I go out tomorrow. I used I cotton swap dipped in acetone. Should I try the pointed tip ones or a french corrector pen from Konad or anything else. I feel like my manicures could be so much neater.
Here are the pictures as promised of my Halloween Konad. I call this one Hallowglam. It was done using plate M57 and Konad Special Stamping Polish in Black. :) The lighting today was pretty gloomy and overcast. I think it adds to the mood of the mani. I used festive decor for some of the pictures.
All pics can be clicked to enlarge! Enjoy!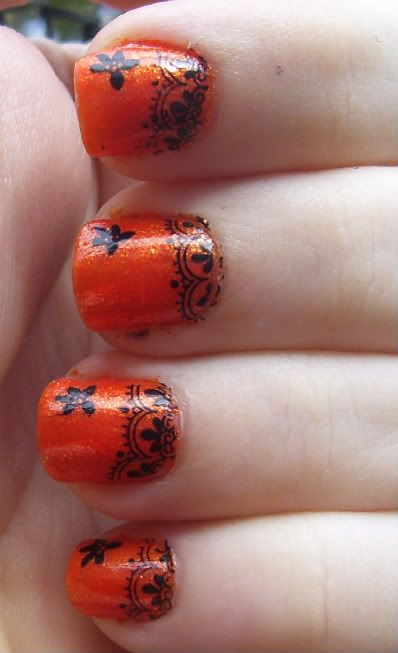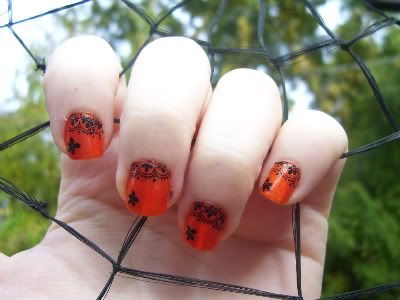 Thanks for reading! Please comment, follow, subscribe and share!