Here is a picture of my lovely prizes from Zoya.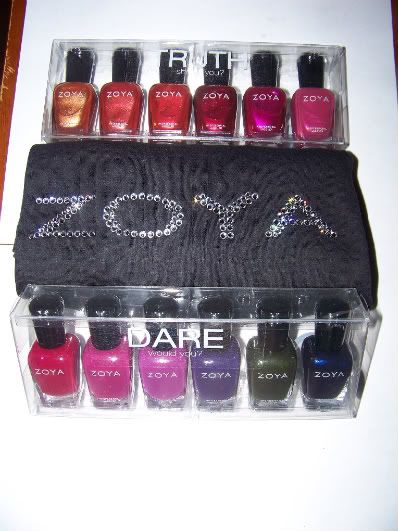 They are the Truth and Dare Collections and a Zoya Tshirt. It is only available from contests at this point. :) I feel so lucky!
I won these by making this video for YouTube:
Let me know if you want the name of any of the colors I have on! LOL
Here is a mani I did earlier this week with a color NOT in the Truth or Dare Collections.
I used Zoya Shivon which is a pretty rosey, bronze type color that is hard to describe but very pretty! Plate numbers M13 and M36.
The
Zombie Cupcakes
I made for Halloween that I forgot to post!
There is strawberry jelly in them so when you bite in you get their brains! LOL <3
I am still sick so I am sorry for the lack of posts lately. I will be better! Let me know which colors you want to see on my nails! :)