I was inspired by a shirt I recently got to create nails to do with it!
Here is the shirt: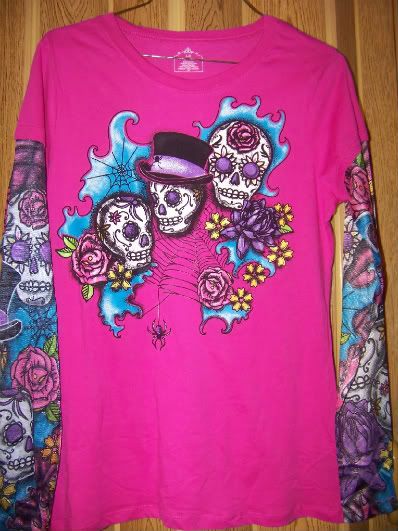 And here are the nails!
The Thumb: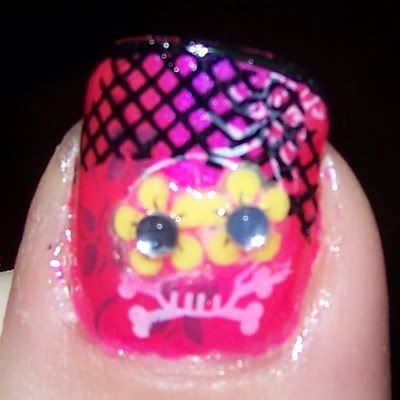 Plates used (all Konad Brand)
M13 Skull
M28 Spider
M45 Fishnet Tips
M25 Purple 4-petal Flowers
Color is Zoya - Lola and the decals are made by Fing'rs. :) I used the Konad Top Coat and the Black bled through to the top. Any tips for this problem?
Don't worry! I got the shirt BEFORE I started Wardrobe Re-fashion! :) I plan to post pictures of things I make and refashion soon. :) I hope you like my nails and the other things I share.