I went last week and seen Avatar with my boyfriend. I was inspired to create Avatar themed nails with Konad. I would have added glitter to the dots if I had glitter nail art pens. (Like the glowing freckles the Na'vi have.) I used Zoya's Jo for the background color and blue Konad stamping polish and plate number M73. I hope you like it. It is a more subtle look but that is what I was going for. I still have them done this way today :)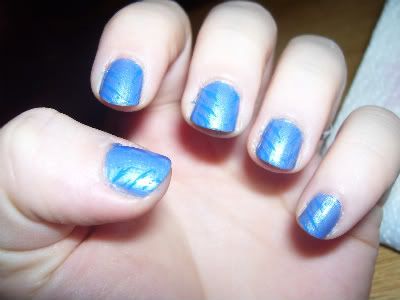 For the wavy hair: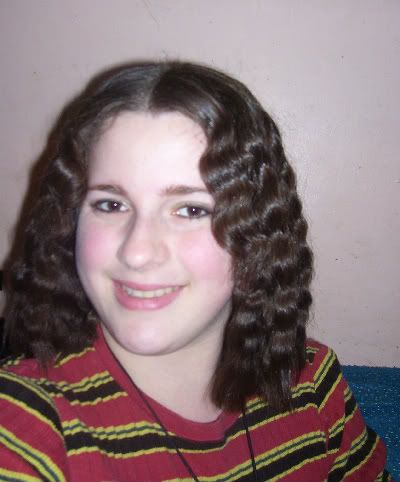 I started at the nape of the neck and sectioned my hair with my fingers not a comb and braided. I worked in layers ending with the top of my head. Like so: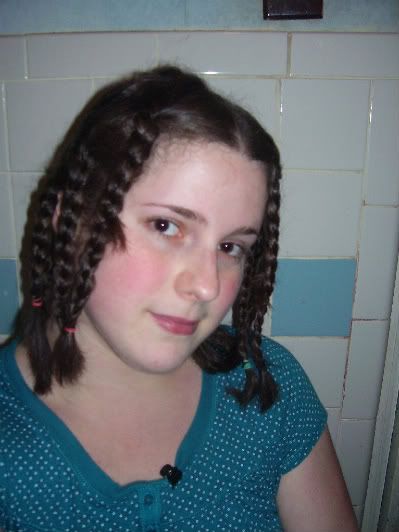 Then I left them in overnight and took them out and added Jonathan Leave in Conditioner to reduce frizzies and smooth it.
I hope you enjoyed my blog! Please follow and also follow me on twitter and youtube. My username on both is awesomevegan. :) Thanks for reading!